How to "read" and protect your rights? What is discrimination and what is not? Is there a principal difference between the notions "equality" and "discrimination"? The participants of the second stage of the educational program "Lifetime education: employment and social activation of persons with disabilities" are looking for the answers to these and many other questions.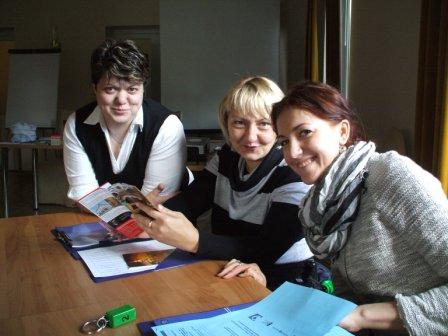 Useful presentations, new knowledge are alternated with the examples from life and experience of persons with disabilities. There are not only lectures, but also practical training in the program: the participants will visit Warsaw University, rehabilitation, educational and social service centres, enterprises where persons with disabilities work.
This educational event became possible thanks to the cooperation of Helsinki foundation for human rights and the Office for the rights of persons with disabilities.
The specialist of human rights educational programs department of Helsinki foundation for human rights Janina Agnieszka Kłosowska said that their organization had been involved in education in the sphere of human rights and international mechanisms.
Now their priorities have changed: they pay more attention to the rights of definite target groups. One of such groups is persons with disabilities, for whom it is important to understand what rights they have and how to realize them in practice.