During the meeting "Business opportunities for persons with disabilities in Grodno" the results of the project "Small business – big opportunities" were summarized.
The questions raised during the meeting are important for every person with disability who is thinking about his own business. Can a person with disability solve his social problems by starting his own business? The first steps in business, how to start. Business tools. State support. Personal growth and the development of professionalism.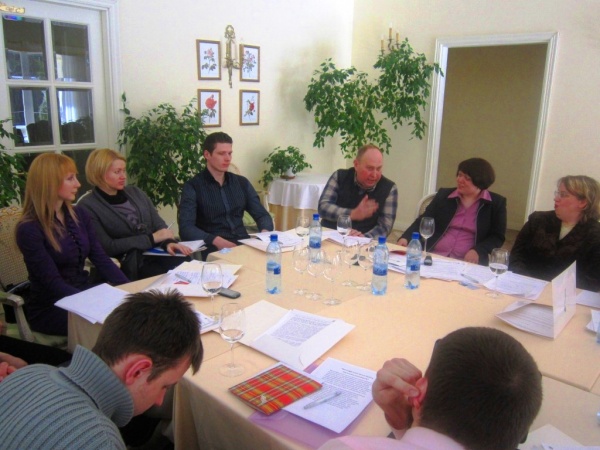 The meeting consisted of several parts. Galilna Krot, the organizer of the project, Sergey Drozdovskiy, the coordinator of the Office for the rights of persons with disabilities and business trainer Marina Shorets were the speakers in the part "Disability and successful business as the refuse from stereotypes".
The most important part of the meeting was "Business ideas: risk and the possibilities of their realization". During this part the ideas of entrepreneurship were presented by the persons who studied at the seminars of the project.
During the last part the chance to speak was given to the guests of the meeting: representatives of Grodno's business community and representatives of Grodno region authorities.
We remind that the project for persons with disabilities "Small business – big opportunities" started in the end of January in Grodno and Grodno oblast in the frames of informational campaign "Accessibility". The project is aimed at the development of ideas on creation of small business for employment persons with disabilities and the realization of their right for labour. During the project the participants got practical tool necessary for the successful start in business.
You can get additional information about the project and to get the accreditation to the meeting "Business opportunities for persons with disabilities in Grodno" by phone +375296995087 (Galina Krot).
Phone for mass-media +375259090602 (PR specials of the Office for the rights of persons with disabilities Taisia Pastukhova). E-mail
[email protected]