- Even in Latvia it is difficult to say about 100% accessible environment, people call us all the time, even from other countries and ask where they can get without barriers, – says the head of the council of the organization of people with disabilities and their friends "Apeirons" Ivars Balodis. – That is why such an app for android and iphone is very useful – it helps to have all the necessary information about accessibility of environment on your mobile.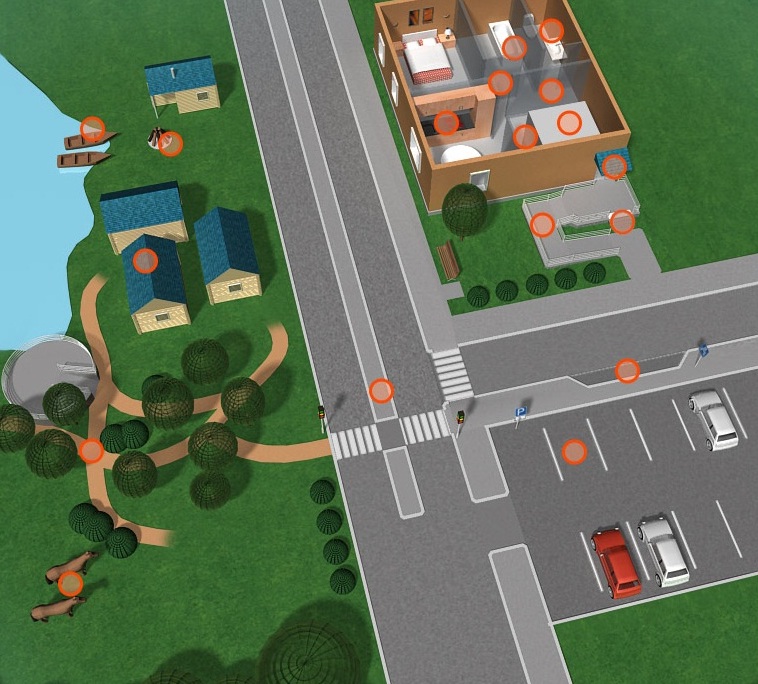 The app shows the closest accessible places. The interface is easy to use and comfortable it supports several languages: Russian, Latvian, Lithuanian, Estonian, English and partially Spanish.
- Unlike other existing analogues we very thorough check the reliability of the map. Any person can't place an object to the map – it can be done only after the information will be checked by our administrator. We care of the high quality of this product.
We have information not only on the accessibility of big cities but also about the environment in small towns and villages. When you come to a new place it is enough to choose in the app places you want to visit and the app will create the most comfortable route.
The map is useful not only for people with some special needs but also for families with small kids. Places comfortable for walking with a stroller are marked at the map there are also places where you can change a baby, playgrounds etc. It makes the product even more popular and in-demand. Accessible objects are always the winners because they are more often visited.
- We are ready to share our products with Belarusian colleagues. Such projects mainly work thanks to the enthusiasm and interest of people, – says IvarsBalodis. – We have to search for new solutions which will be interesting for all: people, companies and officials. In this case everyone will be willing to make his contribution.